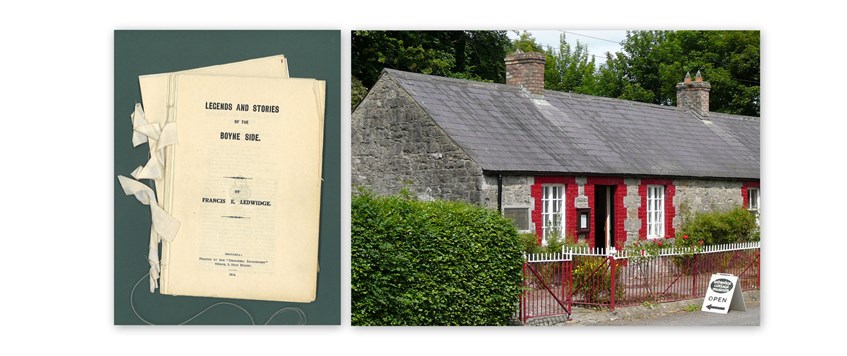 Mark Cronin will give a presentation titled 'Francis Ledwidge, Irish War Poet'. 
IMAGES: (Courtesy of Wikipedia) A photo of the original staves of Legends and Stories of the Boyne Side. From Wikipedia CC BY-SA 4.0
Image of original cottage in which he was born and grew up in. From Wikipedia in Public Domain. 
Room 103 of the Cork School of Commerce, Morrisons Island, Centre, Cork, T12 H685, Ireland
29 Nov 2017 19:30