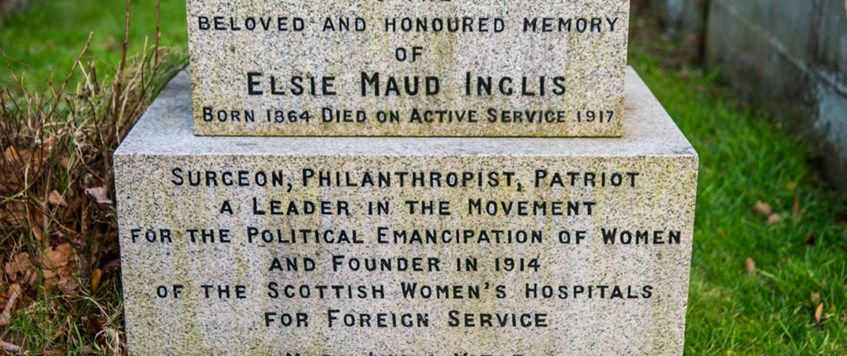 ONLINE LECTURE
'Standing up to the War Office:
Women who refused to 'Go home and sit still'
By Dr Viv Newman
'Standing up to the War Office: Women who refused to 'Go home and sit still' ' In August 1914, the eminent surgeon, Dr Elsie Inglis, offered her professional services to the British Army. A senior representative of the RAMC riposted, 'Dear Lady, go home and sit still'. Derived from We Also Served: The Forgotten Women of the First World, this talk explores the roles of women who ignored this advice and used social position, professional skills and even sheer bloody-mindedness to the war zones and play their part.
In 2004, Viv was awarded a PhD for her thesis Songs of Wartime Lives: Women's Poetry of the First World War (Essex). She was selected by the BBC for their 'Expert Women' training and speaks widely about women in WW1 on local radio, at national and international conferences, and for specialist and general interest audiences. She writes for Pen and Sword as well as academic journals and popular magazines. In March 2017, she was invited by HE Guy Trouveroy, the Belgian Ambassador to the UK to launch the Embassy's Passchendaele commemorations and her talk, 'Passchendaele: 'A World of Anguish'' can be viewed on her website.  Viv has recently been commissioned to write her fifth book for Pen and Sword Suffragism and the Great War.
If you would like to join this lecture, please email our Chairman at dublinwfa@gmail.com for a link.