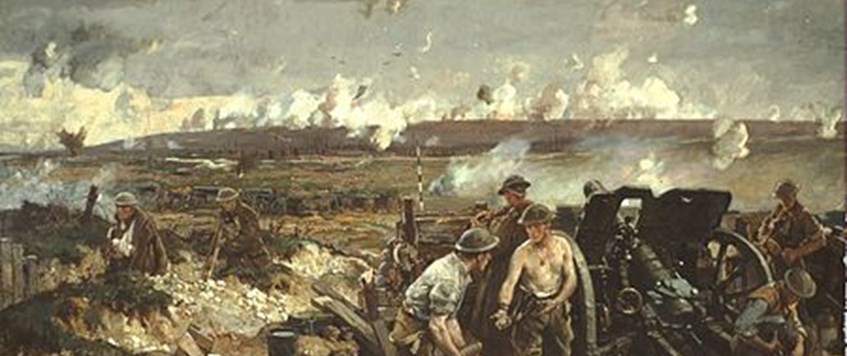 The talk covers the key action by the 2nd Leinsters in the Canadians major victory at the Battle of Vimy Ridge in April 1917. 
Denis returns for his second talk to the branch, this time as guest speaker for our annual joint meeting with the  Prince of Wales's Leinster Regiment
Association. He is a retired Human Resources consultant, a member of the Cork Branch of the Western Front Association, and Vice-Chairman of the Prince of Wales's Leinster Regiment (Royal Canadians) Association.
The above painting is 'The Battle of Vimy Ridge', by Richard Jack, held by the Canadian War Museum.
Pearse Street Library, 138 – 144 Pearse Street, Dublin 2
20 Oct 2018 14:00