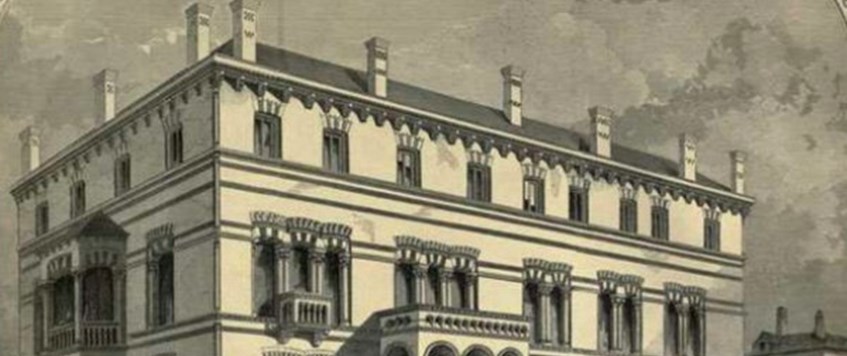 Michael's talk is based on his book 'Our Fallen Members'. This consists of accounts of the lives and deaths of members of the Kildare Street and Dublin University Clubs in WW I and II. 
Nearly all of them lived in Ireland, and Michael was able to find out a great deal about them, with some nice anecdotes: one was dug up again after being buried, because he had the men's pay in his pocket; one was blown up by a bomb during practice in Co. Cork, and was driven to hospital in the seat of an open sports car, in spite of having a very severe head wound; another left all his property, down to the garden tools, to a young lady who had married someone else two years previously. There are also photos of the plane of one of them, surrounded by German soldiers after he had been shot down. 
IMAGES: Toff in the Trenches. Amazon book cover.
Kildare Street Club. Slideshare 'The Wandering Rocks' by Chris Galvan. 
The Lecture Theatre, National Museum of Ireland, National Museum of Ireland, Collins Barracks, Dublin 7, Ireland
01 8958831
16 Sep 2017 14:00