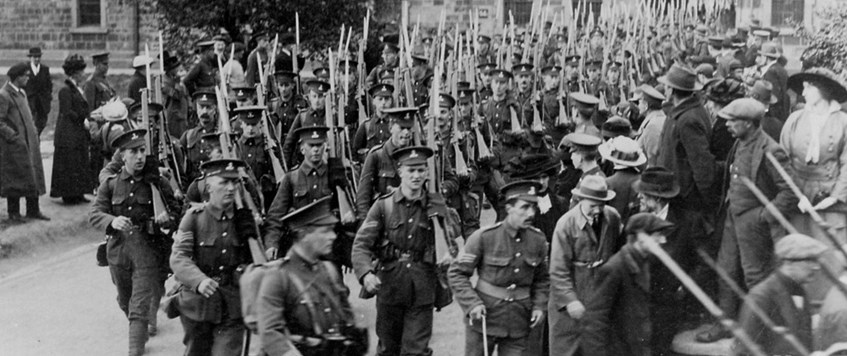 In this month's talk, Gerard O'Meara, Secretary of the Cork WFA branch, talks about what people from Tipperary parish of Lorrha, did in the Great War. Lorrha is well known for its ancient and medieval monastic settlements. However, it also has a significant military history as recounted in this talk. In the early years of the 20th century, it was perceived as an active republican parish but many people from Lorrha served during the Great War, whether it was with Irish or British Regiments or Commonwealth and American forces. This talk is based on Gerard's recently published book of the same name available from Amazon.
 Members of The Western Front Association and non-members are equally welcome. We ask for a modest £4 donation on the door. Any new visitors will be assured of an welcoming and friendly atmosphere among a group of like-minded enthusiasts.
Image courtesy of Arran Q Henderson. The Irish in World War One. 
Public Record Office of Northern Ireland (PRONI), 2 Titanic Boulevard, Titanic Quarter, Belfast, BT3 9HQ
11 May 2017 18:30