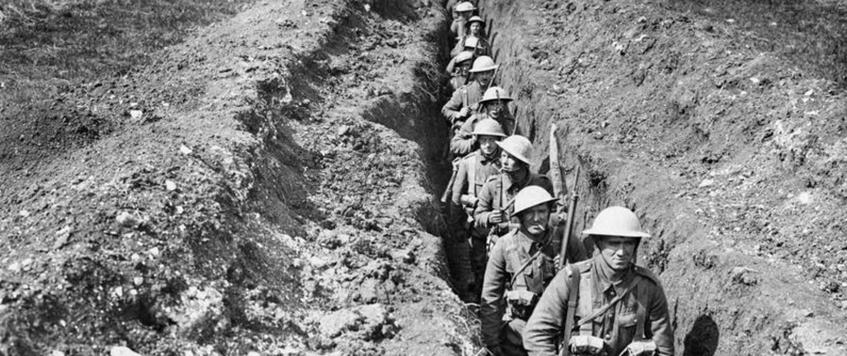 General Judy - The career of Sir Hugh Jeudwine by Michael Orr.
Hugh Jeudwine became a commander of a Infantry brigade in 1915 and later in 1916 was promoted to command the 55th West Lancashire Division where he introduced the unusual practice of asking his junior officer s for feedback.  The 55th Division also were involved in a significant action during 1918 when they held the line and filled the gap after the Portuguese Divisions were overrun by the Germans. 
All are welcome both WFA members and non members alike we ask for a modest £5 donation on the door to defray costs.
There is a bar in the social club next door but attendees are requested not to bring drinks into the lecture room.
Image of  Sir Hugh Jeudwine courtesy of Wikidpedia.com  
Image of men of the King's Liverpool Regiment moving along a communications trench leading to the front line near Wailly, 16 April 1916. (c) IWM Q 524
Kingswood Community Centre , High Street , Kingswood Bristol BS15 4AB
01179 614270
20 Nov 2019 19:30