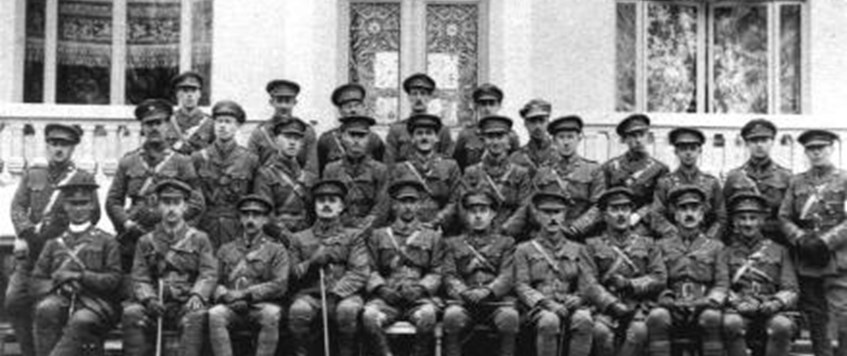 The 9th (Service) Battalion of the KOYLI was born out of the patriotic rush to answer Lord Kitchener's call to arms in the early autumn of 1914 and was constituted as part of the Third New Army (K3), becoming part of 21st Division.
The battalion arrived on the Western Front a year later and underwent an inauspicious baptism of fire at the Battle of Loos in September 1915. It more than redeemed itself on the first day of the Battle of the Somme, capturing and holding all of its day's objectives.
The 9th subsequently saw action in 1917 at Arras and in the latter stages of Third Ypres. After facing three major German offensives in the spring of 1918, the battalion all but ceased to exist as a fighting force. It rallied, however, to play its role in the Hundred Days advance to victory, during which its then commanding officer, Lt-Col Harry Greenwood, won the Victoria Cross.
Sutton Coldfield Town Hall, King Edward Sq, Sutton Coldfield, B73 6AB
21 Sep 2019 14:00