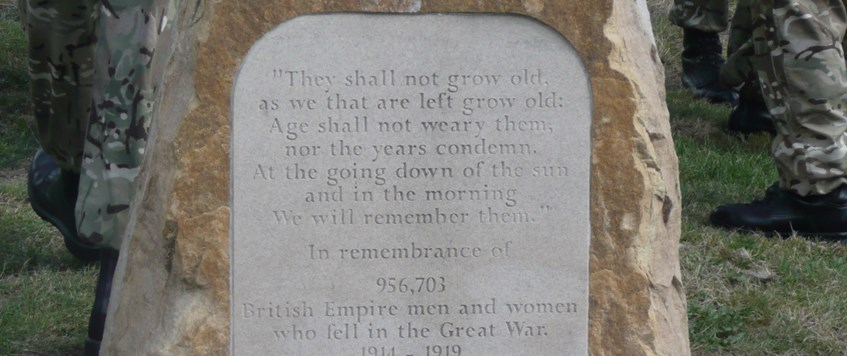 Birmingham Branch is holding a Commemoration to remember the Fallen on all sided and all Theatres on Remembrance / Armistice Day 11th November 2018 at 1400hrs.
This will be held at the Branch Commemorative Stone at the National Memorial Arboretum, Alrewas DE13 7AR.
The event will be opened by an A.C.F. Padre and will comprise of  poems reading etc, to illustrate the war years and the aftermath..
A Local o Detachment of A.C.F members will be in attendance with support from other organisations.
All are invited to attend this short act of Reembrace as our own recognition of those who served and fell during the Great War.
For further information contact the Birmingham Chairman, Jonathan Dale at  jd@wfa-birmingham.org.uk
NMA, Croxall Road, Alrewas, Burton-On-Trent DE13 7AR
11 Nov 2018 14:00