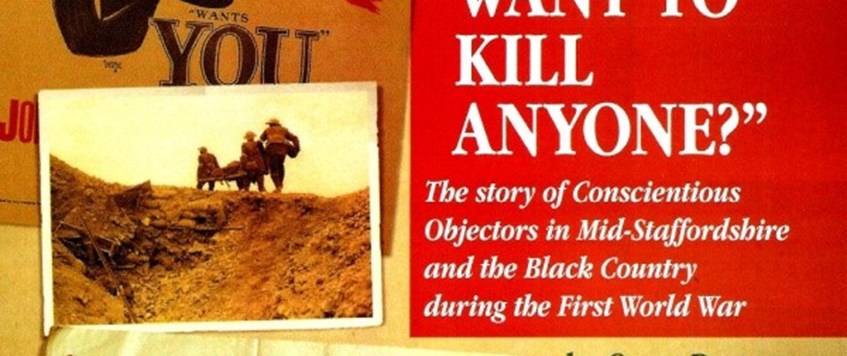 The Military Service Act 1916 introduced conscription for the first time and provided an appeal process for those claiming exemption. 
In 1921, the Government ordered the appeal tribunal papers to be destroyed, but in 2014, large quantities were found in the Stafford Record Office. 
This talk is based on our book Who Does Want To Kill Anyone?, written by Gerry Barton and John Babb. It is about those who claimed exemption on the grounds of conscience, looking at the tribunal papers and exploring what happened to some of the appellants afterwards.  It's a fascinating insight into the lives of a few very ordinary people who felt compelled to challenge compulsion for many different reasons.
Sutton Coldfield Town Hall, King Edward Sq, Sutton Coldfield, B73 6AB
16 Mar 2019 14:00