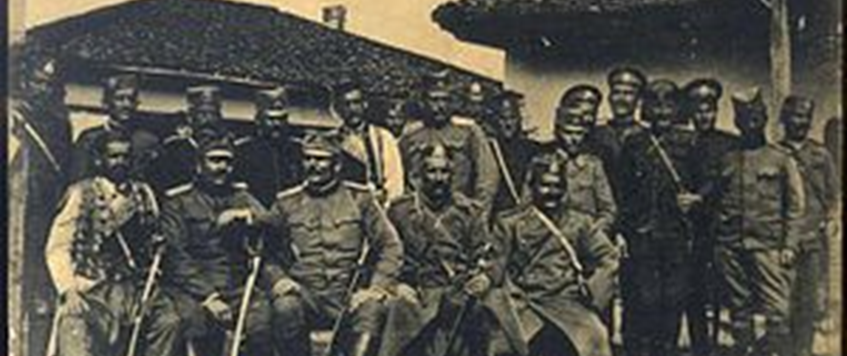 Marko Gasic was born in 1957 at Ilkley in Yorkshire of Serbian descent (his Serbian Royalist father having had to escape from Tito's Yugoslavia at the end of WWII), and is a renowned broadcaster and a leading commentator on global geopolitics. He studied and graduated in Modern European History at the University of Sussex. In this talk he will be concentrating upon the highly acclaimed book which he has edited, Folly and Malice: the Habsburg Empire, the Balkans and the Start of World War One (Shepheard-Walwyn, London, 2017)., which details the true causes of the First World War.
The significance of Marko Gasic's contribution to Folly and Malice is acknowledged in the book by its author, John Zametica. Reviewing the work, renowned academic Professor Vernon Bogdanor calls Folly and Malice 'a seminal work which forces readers to reflect further on issues they had thought settled…a powerfully argued work, whose conclusions will be carefully studied by historians for many years'.
Prof. Sir Hew Strachan writes: 'A brilliant piece of historical writing on one of the most important aspects of the outbreak of the First World War.'
Based on the latest research outlined in Folly and Malice, Marko will deconstruct the standard story about what led to WW1 in the Balkans and explain the reality in an easy-to-follow way. 
Covering a litany of historical errors by academics great and good, he will seek to show how a number of genre-leading WW1 academics have been caught sleep-walking. The great conspiracy story that wasn't.
The great reformer who wasn't. The war-stirring alliance that was desperate for peace. Is history just intellectual fashion or can we trust it to act like a science? Come and find out.
Sutton Coldfield Town Hall, King Edward Sq, Sutton Coldfield, B73 6AB
20 Apr 2019 14:00