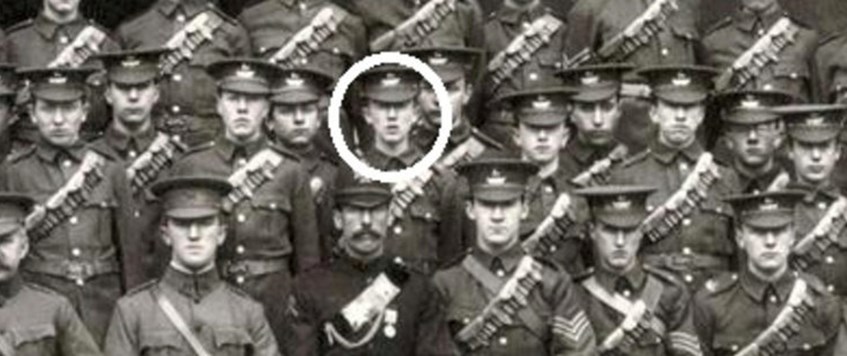 Approximately 1,400 former pupils served in the war and 17% were killed.
The most famous of the alumni was JRR Tolkien. Tolkien lost a number of friends including poet Geoffrey Smith. There is a school of thought that Tolkien's epic Lord of the Rings was influenced by Smith.
Another classmate of Tolkien's was Harold Bache who played cricket for Warwickshire and football for West Bromwich Albion. He was killed in February 1916. After his death his brother set up the Bache Memorial Fund and a cup is still awarded every year to the best sportsman in the school.
Many of the old boys volunteered for the Birmingham City Battalions with a large number being commissioned into other regiments.
An early casualty of the war was Captain Edmund Beech who was killed on mobilisation in August 1914; being thrown from his horse under the wheels of a wagon.
Eric Walker survived the war and led a remarkable life. A member of the Royal Flying Corps he was shot down and held as a P.O.W. in Germany. He is said to have made 36 attempts to escape. During prohibition in America he set up a bootlegging business. He opened the Treetops hotel in Kenya and was host to Princes Elizabeth and the Duke of Edinburgh during their visit in 1952.
Sutton Coldfield Town Hall, King Edward Sq, Sutton Coldfield, B73 6AB
19 May 2018 14:00