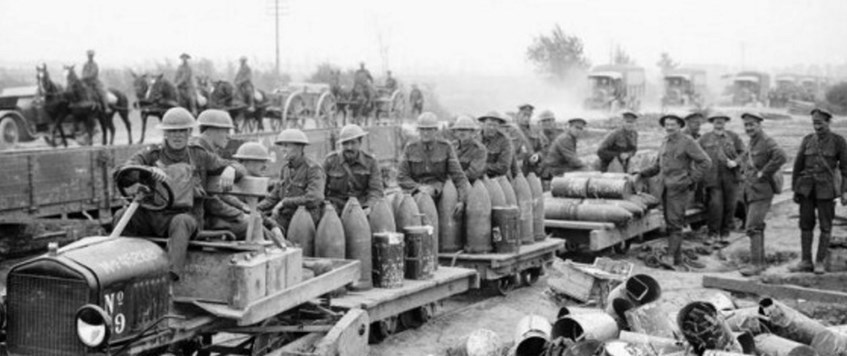 By 1918 two thirds of the troops were spending most of their time on labour duties, exacerbated by the German Spring Offensives which required construction of new defences. Again there was a manpower crisis which led to a reduction in training for the infantry. The demand on engineering and logistics was running out of control.
When the tide turned and the war moved into the last 100 days, commencing Amiens in August 1918, the BEF went on to the offensive. As they moved forward the Allies–by now including the United States Army–which had little or no logistical services of their own–they had to make good the devastation caused by their own assaults–otherwise they could not supply the troops at the front. Supplies in massive amounts–for example in the 24 hours prior to storming the Hindenburg Line 1 million shells were fired at the enemy.
By now the BEF was unstoppable but as the lines of communication became extended, the railways could not keep up, resulting in motor transport failing and roads crumbling. Horse team numbers and horse rations were reduced, the railheads were working at their ultimate limits. The armistice came as a logistical necessity for the Allies they had reached their limit and supply shortages were becoming a critical factor.
Sutton Coldfield Town Hall, King Edward Sq, Sutton Coldfield, B73 6AB
17 Nov 2018 14:00