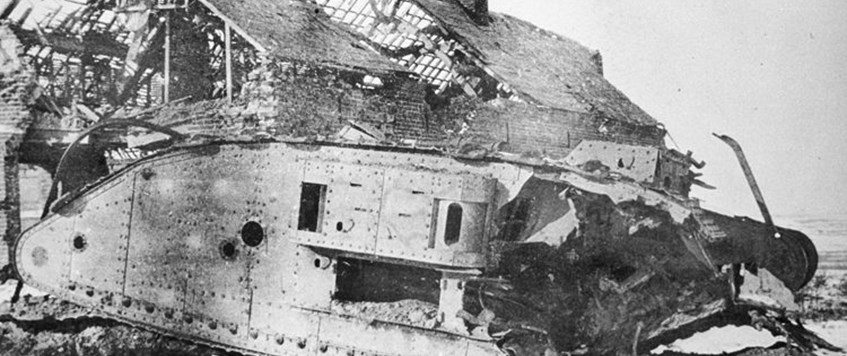 The great incursion by the tanks into the German lines at Cambrai on 20th November 1917 was all but over by 2pm on the first day, eight hours after the attack began (it is no coincidence that this was the longest amount of time a human could bear the conditions inside a tank). Yet the battle lasted 13 days in all. Even without considering brutal fighting for Bourlon Hill or the startling German counter-attack on 30th November and what that presaged for 1918, here are three other major factors in the battle – just for starters
Planning for Cambrai is an excellent case study in how poor Haig and his team were at managing set piece offensives – as Gary Sheffield among others has pointed out. Haig was right about the direction of the attack but did not impose his will on his commander, Byng.
The initial breakthrough was as much a triumph for new gunnery techniques as for the tank; the original idea for the assault came from a divisional artillery officer.
Sutton Coldfield Town Hall, King Edward Sq, Sutton Coldfield, B73 6AB
15 Jun 2019 14:00