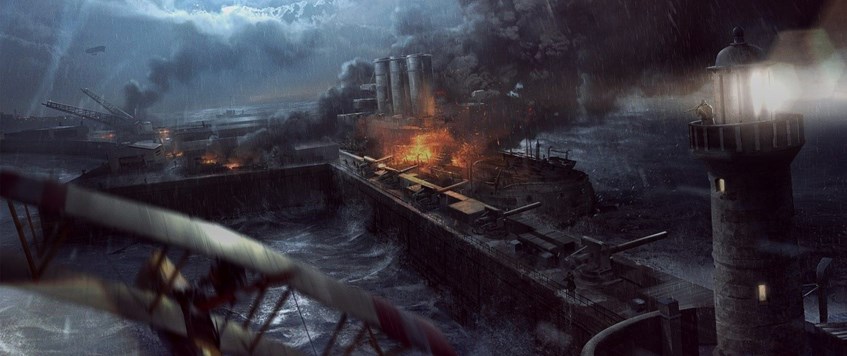 Alan Wakefield has made many research visits to the Salonika battlefields and has written a fascinating book on the campaign, with Simon Moody, Under the Devils Eye.
Alan is Chairman of the Salonika Campaign Society, and a member of the British Commission for Military History, the Society for Army Historical research, the Western Front Association and the Gallipoli Association. He is a curator in the photographic archive at the Imperial War Museum.
The raid on 23 April, 1918, was remarkable in so many ways and the fact that it achieved so much was down to all concerned, from Vice-Admiral Keyes to the lowliest seaman or marine. As a result of the raid no less than eight Victoria Crosses were awarded, several of them by ballot under the little-used rule in the regulations where the collective bravery of a unit is such that it is impossible to single out an individual. Coming as it did at a time when the army was hard-pressed on the Western Front the raid did much to boost morale, as well as trapping a significant number of submarines and small surface vessels in the canals between Zeebrugge and their base at Bruges.
Sutton Coldfield Town Hall, King Edward Sq, Sutton Coldfield, B73 6AB
18 Aug 2018 14:00