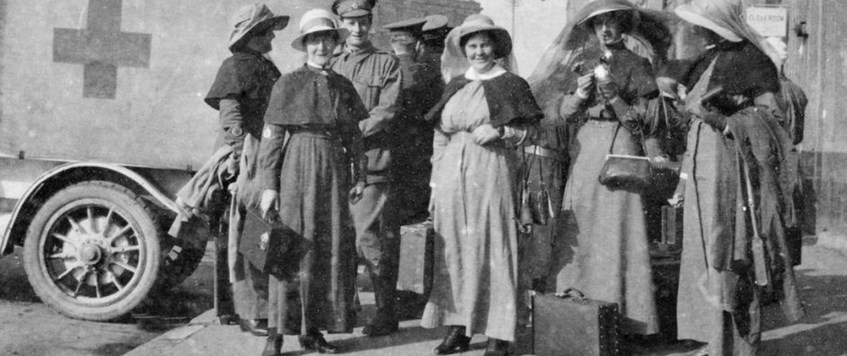 Seeking to correct the myth that those who nursed overseas were all well-bred VADs, 'Nursing through Shot, Shell and Shell-shock' looks instead at the dedicated service of professional nurses and doctors as well as the volunteers.
Historian and author, Dr. Viv Newman will focus is women who worked in some of the most horrific conditions in all theatres to succour the wounded and in so doing put their own lives, health and indeed mental health at significant risk.
The first evacuation of a traumatised QAIMNS Staff Nurse occurred in early 1915; in the 1920s a TFNS matron was diagnosed as suffering from 'war nerves', yet few people today are aware that both professional and volunteer nurses also cracked under the strain of their service and that, to quote terminology used in one nurse's papers, 'the cause of her transport was shell-shock'.
This talk focuses on a few of the War's many unsung nursing and medical heroines and explores the physical and emotional cost of their service.
Dr. Newman has taught women's war poetry in both academic and non-academic settings and speaks widely at history conferences (both national and international).
She gives talks to a variety of audiences ranging from First World War devotees of organisations such as the Western Front Association as well as to Rotarians, Women's Institutes and U3A. Her work at the University of Essex, includes supporting Humanities students with their academic writing.
The Comrades Club, 58 Cambridge St, Godmanchester, Huntingdon PE29 2AY
06 Feb 2019 19:30