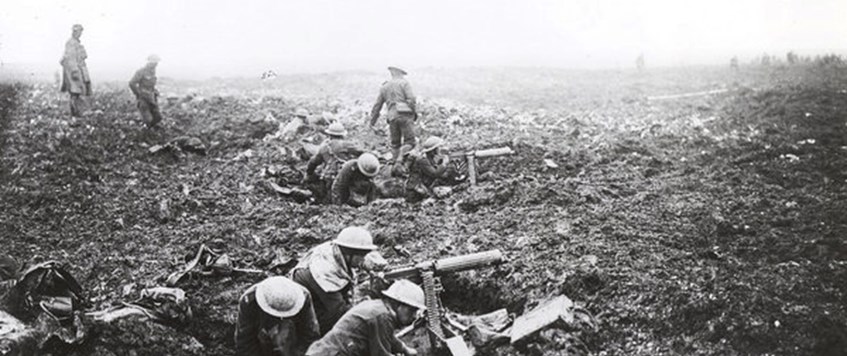 'Remembering Bungo: An appreciation of the life and career of Field Marshall Lord Byng of Vimy
Field Marshal Lord Byng of Vimy is a largely forgotten figure of the First World War. He has had only one biographer and frustratingly for historians, he had his private papers destroyed after his death in 1935.
This talk is intended to raise awareness of this commander whom historian Nikolas Gardner remarked, made a significant contribution to victory in 1918. The talk will examine Byng's major involvement in the battles of Vimy Ridge and Cambrai in 1917 and his response to the Ludendorff Offensive, and 100 Days campaign in 1918. His background and early life will be looked at and there will be reference to his formidable record of public service from 1918 until his death.
Lord Byng should not remain forgotten any longer, especially as in April 2017 we commemorate his greatest military achievement, the victory of his Canadian Corps at the Battle of Vimy Ridge.
IMAGES:
Julian Byng in April 1917. Public Domain
Machine gunner operating from craters on the plateau above Vimy Ridge. Canada. Dept. of National Defence. PA-001017. Public Domain.
National Star College, Ullenwood, Cheltenham, GL53 9QU
11 Apr 2017 19:30