Rod Arnold was born in Aston, Birmingham in 1947 and attended the local King Edward VI Grammar School until age 16.  He subsequently obtained various professional qualifications related to his career in the public sector, where he worked in a series of administrative, technical and senior personnel management roles until his retirement in 2007.  Rod joined the Western Front Association in 1999 and was a founder member of the Wessex Branch  in 2003.  He is currently the Branch Vice-Chairman.  Rod has contributed to a number of local multi-agency projects to commemorate the Centenary of the First World War including presenting talks to a number of local organizations.  He "passed through" Solihull, Luton and Liverpool during his career and now lives in Bournemouth with Margaret, his wife of over 50 years.  They have two daughters, two grandchildren and one great-granddaughter.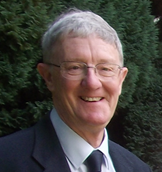 Speaker this Month -- Rod Arnold
The Battle of Dogger Bank - Clash of the Battlecruisers: Events in Home Waters post Heligoland ending with the Dogger battle.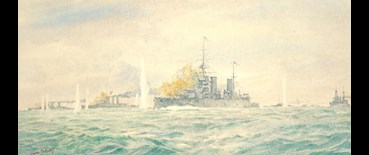 Chesterfield Labour Club, 113 Saltergate, Chesterfield, S40 1NF
01 Oct 2019 19:30