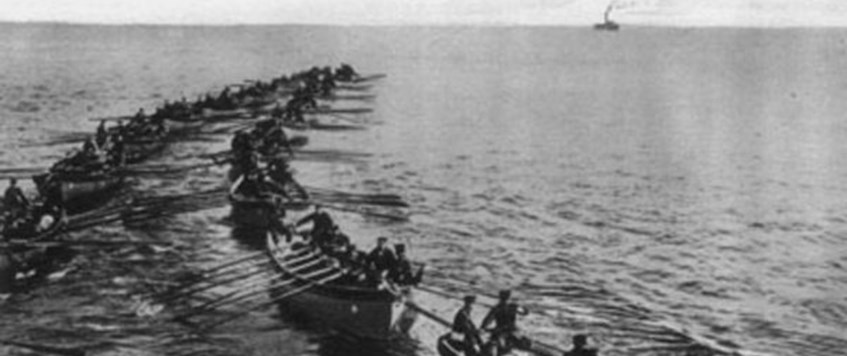 Following the campaign in China by the Japanese 8th Division, The South Wales Borderers and the 36th Sikhs in Autumn 1914 to reduce the German base at Tsing Tao.
Then looking at prison camps in Japan where the German garrison were held after their surrender in November 1914 until their repatriation in 1920.
Members and non members welcome entry by donation of £4 to include light refreshments.
IMAGE: Japanese troops coming ashore near Tsingtao. 
Avenue Church, Avenue Road, Newton Abbot, Devon TQ12 2BY, UK
28 Jul 2017 19:30