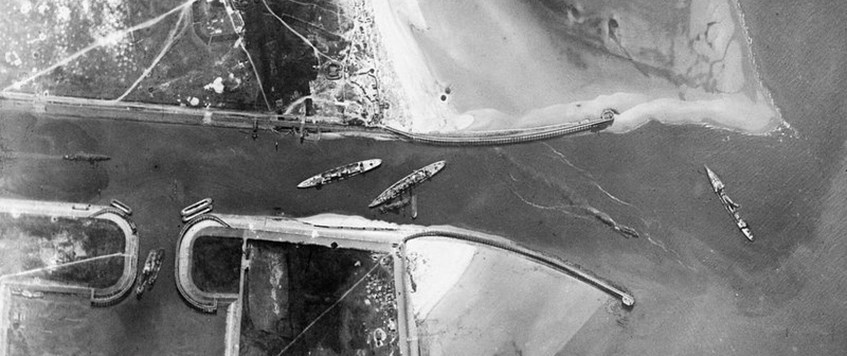 Alan Wakefield will be giving a presentation on the Zeebrugge Raid of 22-23 April 1918. 
IMAGES: 
Channel obstructed after the raid; (Left to right) HMS Intrepid, HMS Iphigenia and HMS Thetis. (C) IWM Q 20648B.
Graphic depiction of the raid from Popular Science magazine, July 1918. Bird's-eye view of the successful British raid upon the German submarine base at Zeebrugge. Note position of blocking cruisers and how the Daffodil held the Vindictive against the mole. (CC) Wikipedia.
Avenue Church, Avenue Road, Newton Abbot, Devon TQ12 2BY, UK
16 Feb 2018 19:30