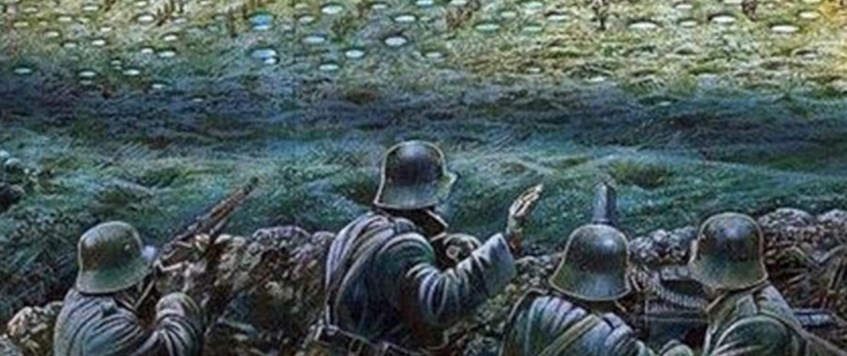 Michael LoCicero will be talking about his PhD thesis and intricately detailed, indeed comprehensive study of a little known and rare night attack in early December 1917.  'Moonlight Massacre: the Third Battle of Ypres, December 1917' is the title of his book, and this presentation.
Michael Lo Cicero, Helion's First World War Commissioning Editor and a graduate of Birmingham University delivered the keynote speech at the Society for Army Historical Research's annual general meeting.
He spoke about his research into the last days of fighting around Passchendaele, which resulted in his acclaimed book: A Moonlight Massacre. The Night Operation on the Passchendaele Ridge, 2 December 1917.
"Michael is among a large number of university graduates now writing for Helion," says Duncan Rogers Helion's Publisher.
"The fact that he was selected to deliver the keynote speech at the Royal United Services Institute in Whitehall demonstrates our increasing reach into the academic market, and that we have much to offer those studying and writing military history."
Read more about: 'Moonlight Massacre'
IMAGES: Michael LoCicero - courtesy of Helion & Co.  Illustration from 'Moonlight Massacre'. 
Durham Rugby Club (upstairs), Hollow Drift, Green Lane, Durham, DH1 3JU
16 Oct 2017 19:30