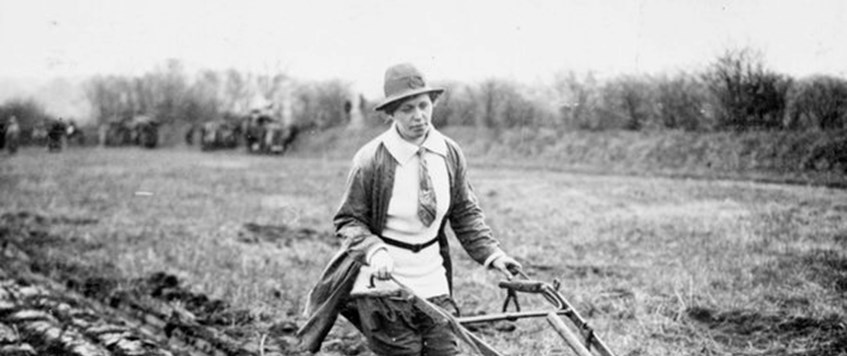 Following Viv's recent talk entitled 'Nursing Through Shot and Shell-Medical Women at the Front', she recalls the unsung work of women working on the land.
As well as writing articles about women during the First Word War, Viv works closely with military publishers Pen and Sword for their social history imprint.
Among her printed works are:-
"We Also Served: The Forgotten Women of the First Word War"
"Nursing Through Shot & Shell" and "Tumult & Tears".
Attendees are invited to donate £3 for entrance plus £1.50 for the optional cold buffet.
IMAGES:
A member of the Women's Land Army leads a horse out from the stables during the First World War © IWM (Q 30652)
A member of the Women's Land Army operating a single-furrow plough on a British farm during the First World War © IWM (Q 54607)
Hornchurch - The Poppy Lounge, 1st Floor, Legion House (RBL Hornchurch Branch), 205 High Street, Hornchurch, Essex, RM11 3XT
01245 361864
10 May 2017 19:30