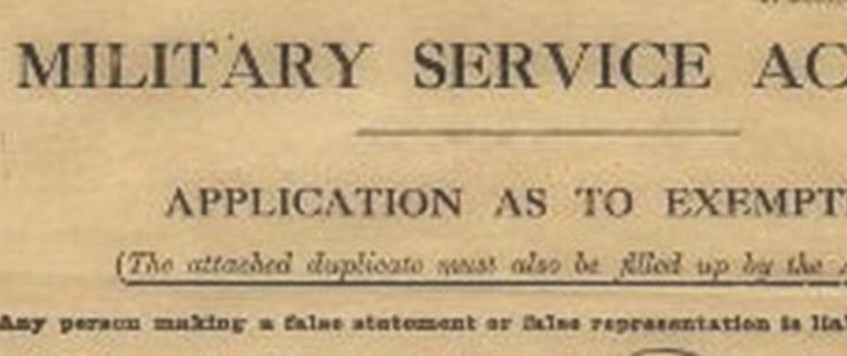 At more than 100 sittings, the city's tribunal considered applications for exemption from conscription from 1,050 men.
Using the tribunal minute books and registers together with extensive reports in the local newspaper, this talk assesses how the tribunal dealt with the controversy of the city's 23 conscientious objectors as well as the hundreds of applications made by the city's large businesses.
In particular, it investigates the effect of the tribunal's decisions on the staple trades of the straw hat manufacturers, boot and shoe makers as well the large printing companies.
Julie Moore and Maggy Douglas are both members of the Home Front Research Group of the St Albans and Hertfordshire Architectural and Archaeological Society.
The 21-strong group was formed in 2013 to consider the effects of the First World War on the social and economic development of St Albans.
Their findings were published in 2016 by Hertfordshire Publications in St Albans: Life on the Home Front, 1914-1918.
Room SP101, The Sports Hall - St George's School, Sun Lane, Harpenden, Hertfordshire AL5 4EY, UK
23 Jun 2017 20:00