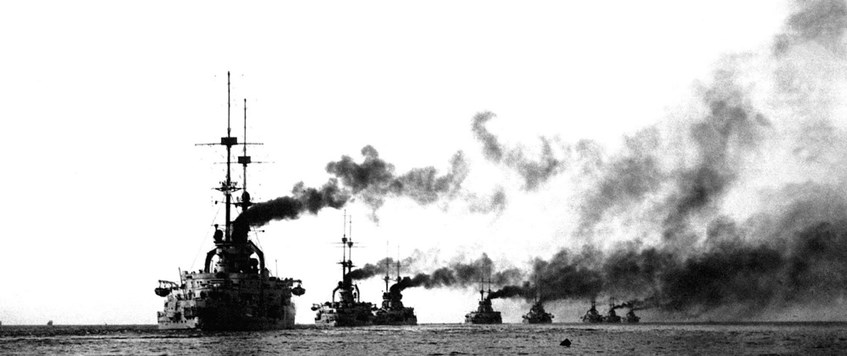 Professor John Derry will be giving a presentation on the High Seas Fleet. 
Professor Derry, Emeritus Professor of Modern British History at the University of Newcastle where he taught for 28 years is the author of numerous books and biographies.
John is a widely admired speaker to The Western Front Association and local history groups.     
John studied history at Emmanuel College, Cambridge. Following national service in the RAF he return to Emmanuel College as a resident fellow. In 1961 he was appointed lecturer at the LSE before returning to Cambridge to a lectureship at Downing College. His many publications include twelve books, including biographies of Pitt, Fox, Castlereagh and Grey.
IMAGE: The second battleship squadron of the German Navy in the North Sea before the First World War. The 2nd Squadron consisted of seven older battleships (visible are eight ships), two of the Braunschweig-class (SMS Preußen (flagship) and SMS Hessen) and five of the Deutschland-class (SMS Deutschland, SMS Hannover, SMS Pommern, SMS Schleswig-Holstein and SMS Schlesien).
Drill Hall, Leros TA Centre, Sturry Road, Canterbury, CT1 1HR
04 Sep 2018 19:30