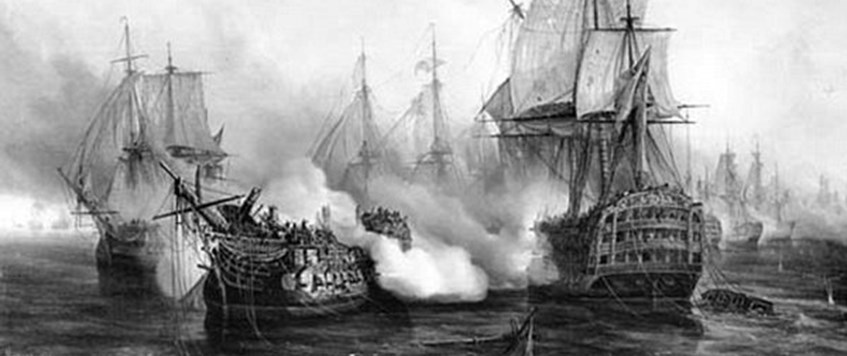 Andrew Lambert will give a talk on the Entente Centenary.
We meet at the Royal British Legion Club, Queensway, Petts Wood, Orpington, Kent BR5 1DH at 7.30pm.
IMAGES:
Thumbnail of medal for commemorate the centenary of the Battle of Trafalgar in 1905 courtesy of Royal Museums Greenwich. 
Scene de la bataille de Trafalgar Auguste Mayer courtesy of the Musée national de la Marine Paris. 
Royal British Legion Club, Queensway, Petts Wood, Orpington, Kent BR5 1DH
29 Jun 2017 19:30