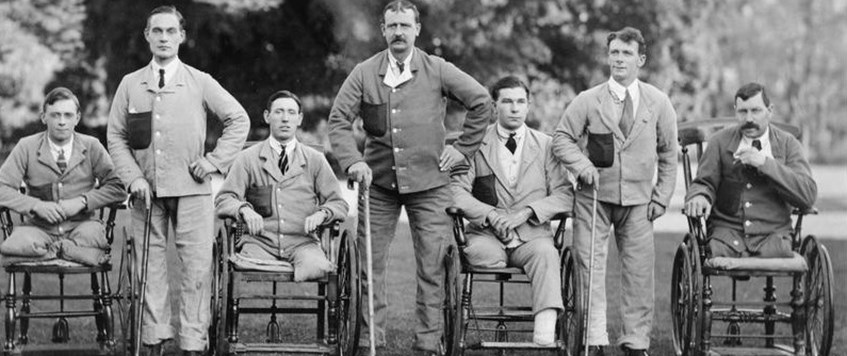 About this talk: Over one million British men were left disabled by disease or injury as a result of the First World War. Around 41,000 British servicemen returned missing one or more limbs: this equated to 11,600 cases of lost arms and 29,400 cases of lost legs. With hospitals opening solely with the task of helping these limbless men, it was important that workshops for the production of artificial limbs were set up in Britain, in increasing numbers than there had been previously. This talk also looks at the rehabilitative work of the Princess Louise Scottish Hospital  In Glasgow under Sir William Macewen, and the military hospital at Roehampton.
About the speaker: Louise Bell is currently a PhD student at the University of Leeds and The National Archives, researching British state provision of prosthetic limbs in the two world wars. She worked at The National Archives during the centenary. Her book "Images of The National Archives: Armistice" was released in November 2018.
This online talk: opens online at 19:20 for a 19:30 start, ending at about 20:30. Participating is quick and easy. The only equipment you need is a computer, or a tablet, or a smart phone. Simply email wfa.nwkent@gmail.com for your link. We'll also automatically add you to the mailing list to keep you updated with future events.