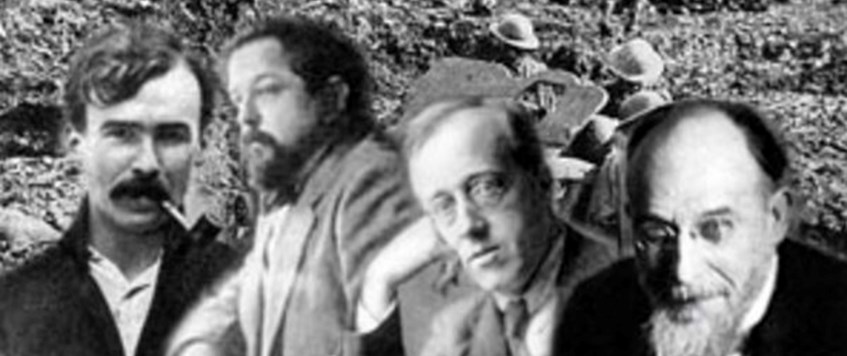 Kate Willis gives a broad survey of the war's effect on classical music and music's response to the conflict.
The war also saw eminent musicians such as George Butterworth lose their lives.
IMAGES:
Collage of musicians inspired by the First World War. The Lads in Their Hundreds.the Music of World War I. Minesota Public Radio. 
George Butterworth. War Composers. 
The Armoury (TA Centre), Armoury Street, Stockport, Cheshire SK3 8AB
14 Jul 2017 19:30