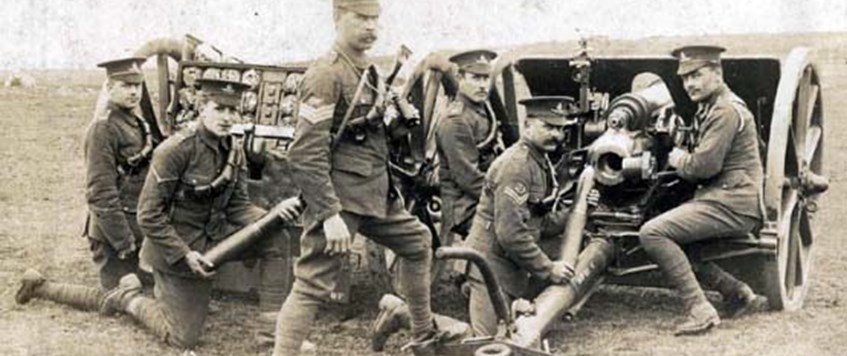 The story of the part-time Territorials of the 1st West Lancashire Brigade Royal Field Artillery in WW1 based on Captain Wadsworth's book which records their exploits.   The Brigade exchanged their 12 out-dated 15-pound field guns for 18 pounders in September 1915 and crossed to France.
They gained experience on quiet sectors of the front then fought in the Somme battles from late July 1916 before moving to Ypres where they doubled their firepower to 24 guns.  In September 1917, after providing artillery support to aid the taking of Hill 37 south-east of St Julien, their war continued south Cambrai where they helped withstand the German's severe counterattack on 30 November. After this they moved to Givenchy and opposed the German's Georgette offensive in April 1918, before partaking in the advance to victory.
 Woven into the talk are narrations from Captain Wadsworth's book by his grandson together with narrations from Reverend Coop's book which tells the story of the 55thDivision.  Also woven into the talk is information about the changes in the Brigade's structure during the war, its guns, ammunition and tactics.
The Armoury (TA Centre), Armoury Street, Stockport, Cheshire SK3 8AB
12 Apr 2019 19:30