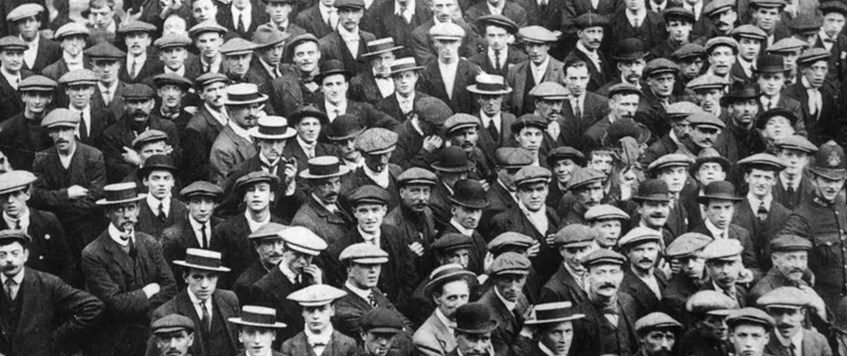 Prof John Bourne will give a presentation on the First 100,000.
On the outbreak of war, Kitchener, the new Minister for war, envisaged a long struggle. With reservations as to the effectiveness of the Territorial Force he set about recruiting the 100,000 men who would form K1. Professor John Bourne reviews the birth of the first volunteer army. 
Image. August 1914: London volunteers await their pay at St. Martin-in-the-Fields.
The Armoury (TA Centre), Armoury Street, Stockport, Cheshire SK3 8AB
14 Dec 2018 19:20