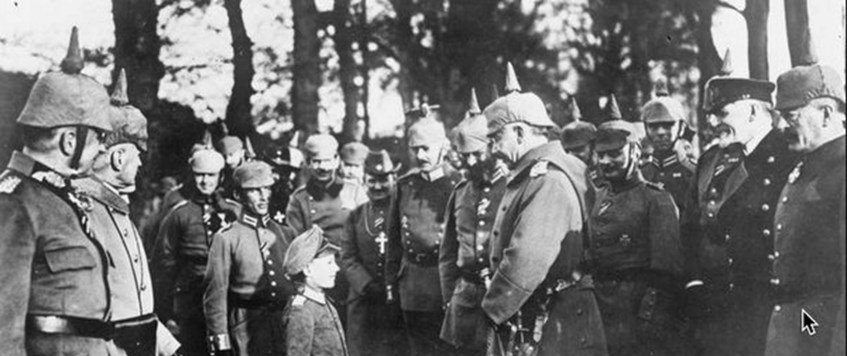 The German Army is often portrayed as numbered Regiments of identical impersonal grey soldiers.
However, there were more similarities than differences between the troops in the opposing trenches.
Geoff Caulton uses his collection of studio portraits to explain how the German system could field an enormous trained army in 1914 and how the uniforms adapted to conditions and shortages over time.
IMAGE: Kaiser Wilhelm II is amused at an orphan adopted by the troops during an inspection with Prince Heinrich of Prussia.  © IWM (Q 52767)
The Armoury (TA Centre), Armoury Street, Stockport, Cheshire SK3 8AB
12 May 2017 19:30