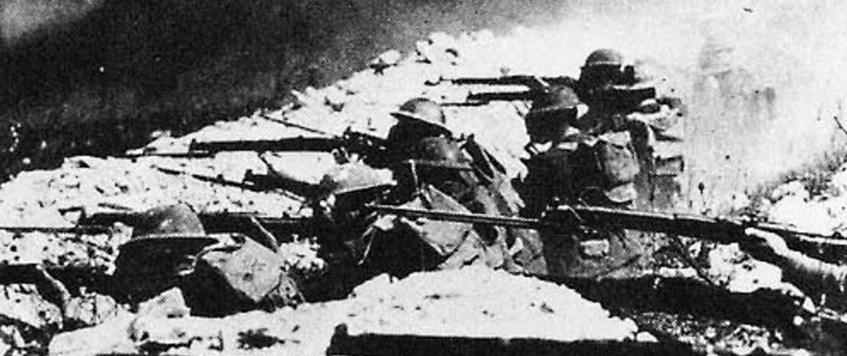 The Americans on the Meuse-Argonne by Peter Hart
Peter Hart, Oral Historian at the Imperial War Museum. Peter studied at Liverpool University before joining the Sound Archive at the Imperial War Museum in 1981. He is now Oral Historian at the Archive.
IMAGE: This image is available from the United States Library of Congress's Prints and Photographs division, provided by Peter Hart to illustrate the talk
IMAGE: AEF on the Meuse. COPYRIGHT 2018 Gale, a Cengage Company. American Marines return fire from a foxhole in Meuse-Argonne, France during World War I. 
The King's Own Regimental Museum, The Lancaster City Museum, Market Square, Lancaster LA1 1HT
08 May 2018 19:30