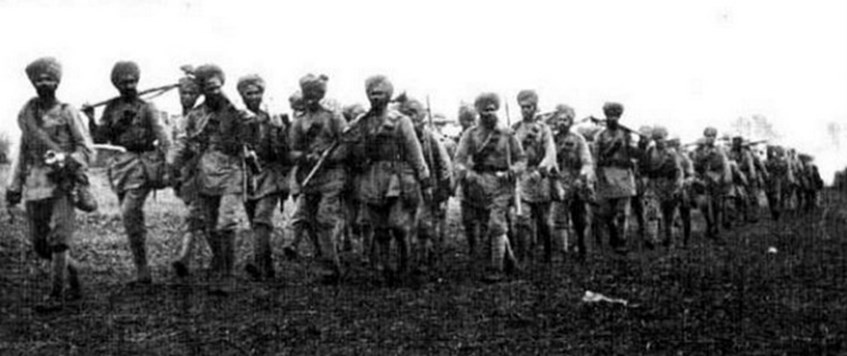 Adam Prime will be giving a talk on India's Great War.
Adam is a  modern imperial and military historian interested in the period 1857-1945.  He is currently  studying for a PhD at the School of History, University of Leicester. His thesis is intended to explore the Indian Army Officer Corps from the aftermath of the 1857 Mutiny until the post-war reductions of 1921. This period would allow study of not only the First World War but also the Second and Third Afghan Wars, the Third Burma War, the British Invasion of Tibet and the many actions along the North West Frontier of India. The thesis will look at the military aspects of the Officer Corps such as recruitment and training but also look at the social aspects of life In India. For example how the officers spent their free time and how they interacted with other aspects of Indian society, both European and native.
Adam's  interest in the Indian Army is something he began with his undergraduate thesis which looked at the Indian Army's performance during the Malaya Campaign and the Fall of Singapore 1941-2 comparing Indian experience to that of the British and Australian units.
Alongside his  interest in the Indian Army Adam's  other main interest is the British Army and the First World War.
Adam is a member of The Second World War Military Operations Research Group, The Indian Military Historical Society, The Imperial and Global History Network, and The Army Records Society.
The Elms, Sports and Ex-Services Club, Bushloe End, Wigston, Leicestershire, LE18 2BA
31 Jul 2017 19:00