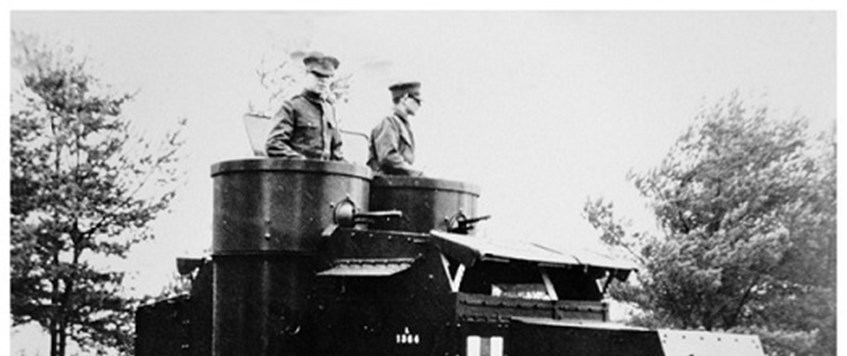 Cristina Cox will be giving a talk on the 17th Tank Regiment.
The origin of armoured cars as a platform of war came from the Admiralty.
The static nature of the war prevented them from having a larger role on the Western Front and the majority of them were deployed in other theatres. By 1918 the war would follow a more mechanised nature allowing the expansion of the Tank Corps. The constraints on production enabled the drafting, into the Tank Corps, of 16 armoured cars originally intended for Russia.
The cars commanded by Lt.Col. E J Carter were established as the 17th Battalion with their area of action being the Western Front. The Battalion engaged in several operations, having small localised successes which have been overshadowed by the traditional branches of the Army. The story of a small force of armoured cars is an example of the British Army's ability to learn and adapt to the circumstances which are held in front of them.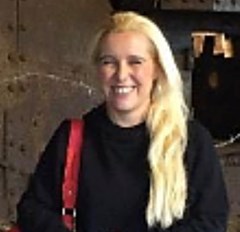 Born and bred in Spain, Cristina Cox fell in love with the Great War following one visit to The Somme.
"Ever since that day, my obsession and enthusiasm grew and I graduated with an MA in Great War Studies from Birmingham University and joined the WFA in 2015"; she said. 
Cristina has a particular interest in the Tank Corps, especially the comparatively small achievements of the 17th Armoured Car Battalion, which engaged during the last year of the war. As a result of her Spanish background she is currently involved in archival research regarding the Catalan active participation with the French Army in the First World War.
The Elms, Sports and Ex-Services Club, Bushloe End, Wigston, Leicestershire, LE18 2BA
30 Oct 2017 19:00