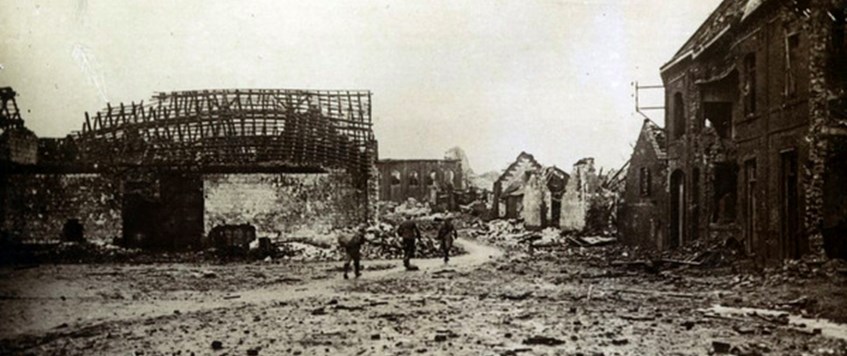 Please note the our August meeting is being held on Wednesday 23rd August as opposed to our usual Monday.
Nigel Atter will be giving a talk on the 8th Lincolns at the Battle of Loos.
Nigel is a former student of Professor Gary Sheffield and Dr Spencer Jones, and is an independent scholar of the Great War (his primary area of interest being the Western Front in 1915 - particularly the Battle of Loos). He is, perhaps, unique in his interest related to the 8th (Service) Battalion Lincolnshire Regiment. Nigel was a founding member of the Leicestershire and Rutland Branch of the Western Front Association and has presented papers on a range of diverse topics, such as the Indian Corps, Lord Kitchener and the Battle of Loos. As military history advisor and secretary to the 'Oadby Remembers 1914-1918' project, Nigel undertakes research on individual soldiers and oversees all the published research from the wider team. He has delivered research findings on topics as diverse as the Leicestershire Regiment in Mesopotamia and papers on individual battles and biographies of local soldiers. His recent publications include 'Their name Liveth for Evermore: a military history of the men from Oadby Baptist Church' and 'A Difficult Year: Offensive Operations on the Western Front in 1915', which was published in Stand To! (the journal of The Western Front Association).
The Elms, Sports and Ex-Services Club, Bushloe End, Wigston, Leicestershire, LE18 2BA
23 Aug 2017 19:00