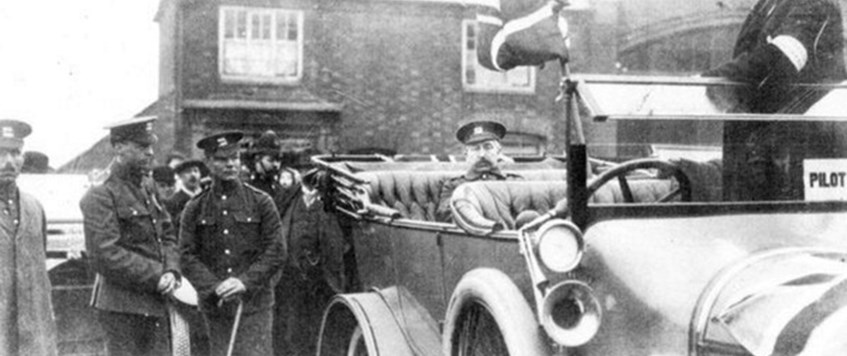 Greg Drozdz will be giving a talk about Togo Bolesworth of the Leicester Regiment.
Togo was a local boxer of renown and promise – quite the local hero in every sense of the word.
Togo Bolesworth was born in 1888 in a cottage in Spring Gardens, Hinkley, which is at the bottom of Holliers Walk, where it meets Council Hill. The area is now a car park. He was the third of four brothers and was educated at St Peter's School.
When he was 13 years of age he went to work as a half timer at the hosiery factory of Moore, Eady, Murcott, Goode – now the Concordia Theatre. At some point he seems to have left to be a miner, probably in the Nuneaton pits. He was a natural fighter and somehow bought a pair of boxing gloves at an early age. He was in the habit of putting the gloves on and challenging anyone at the factory who fancied their chance. He stood 5ft 7ins and would eventually box in the middleweight division.
Greg Drozdz tells his story in a series of articles in the Hinkely Times.
IMAGES: From the Hinkley Times. Togo, and Togo Bolesworth at a recruitment drive. 
The Elms, Sports and Ex-Services Club, Bushloe End, Wigston, Leicestershire, LE18 2BA
25 Sep 2017 19:00