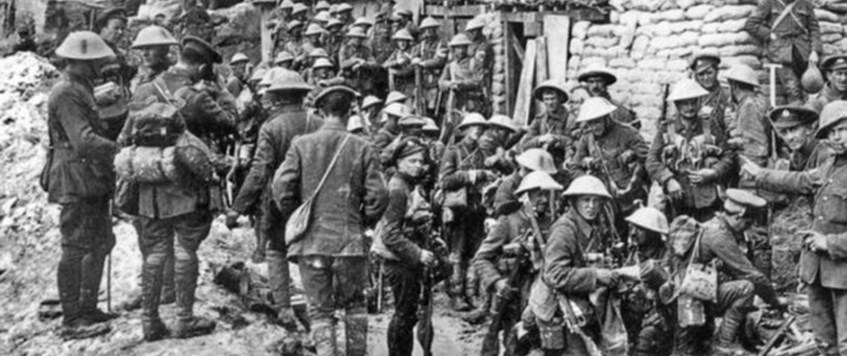 Searching for Matthew. In 1920 Lancashire mill girl Lizzie Livesey set out to try to find the grave of her brother Matthew, who had been killed on the first day of the Battle of the Somme. Based on Lizzie's journal, poems and original photos, the play narrates Lizzie's physical journey through war torn France, the sights she saw, the people she met and her own personal journey as she came to terms with her loss. 
Fourth Monday of each month.
Meet at 7.30 for 8pm.
IMAGE: Soldiers from the 1st Battalion, East Lancashire Regiment, parading at the White City trench for the attack on Beaumont Hamel on July 1 1916.


RAFA Club, Westby House, Golden Hill, Leyland, PR25 3NN
27 Mar 2017 19:00