Welcome to the Lincoln & North Lincolnshire branch of The Western Front Association.
The Lincoln & North Lincolnshire Branch was formed by Mick McDonald in 2009 and usually attracts more than 50 members and other attendees to each meeting. We meet at Sobraon Barracks in Lincoln every six weeks.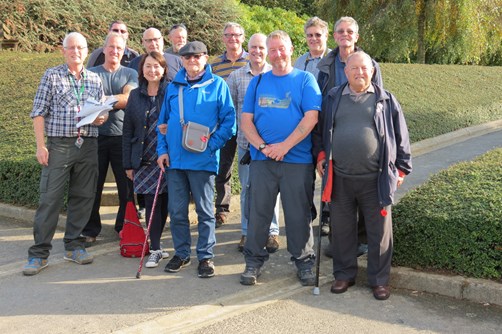 Western Front Association Members and non-members are equally welcome. We ask for a modest £4 donation on the door. Any new visitors will be assured of an welcoming and friendly atmosphere among a group of like-minded enthusiasts.
2019 Meetings:
7 January

The other Unknown Warriors of France, Belgium, Italy, Bavaria, Romania and Canada, plus our own Unknown Warrior by John Chester

18 February   

Early RFC pilot training, and how lessons learned then still apply to modern pilots by Andy Sayers

25 March

Speaker TBC

29 April

Speaker TBC

 
We have our own comprehensive website: The Lincolnshire & North Lincolnshire Branch WFA 
We are also active on social media. Our Facebook Page is Western Front Association : Lincoln and North Lincs Branch and you will also find us on Twitter @WFALincoln.
Upcoming Branch Events
See Bulletin, or the Branch Facebook Page or website for forthcoming event details.