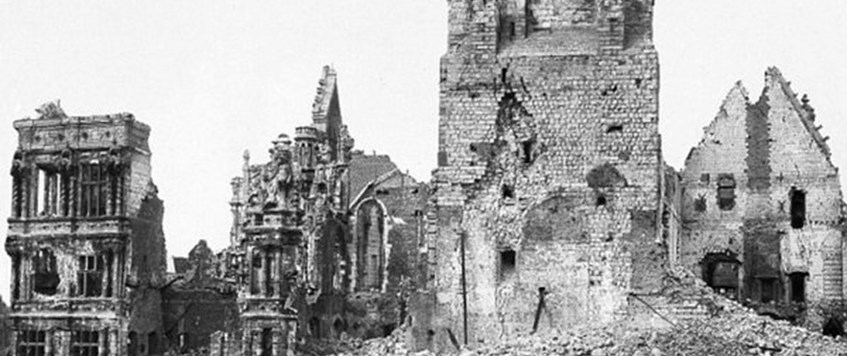 The renowned historian Peter Hart will give a presentation called "A Kick up the Arras". Themed on the events surrounding the town in April through to May 1917. With the town in British hands the Tommie's had to contend themselves with conducting their daily life's from the tunnels running under the town.
Meeting at the Sobraon Barracks on Burton Road the doors are open from 18.30. Free and ample car parking is available on-site. Tea, coffee and biscuits are available along with a bar for those who would partake in something a little stronger.
So if you have an interest in the 1914/18 conflict please come along and join a likeminded group.
The Lincoln Branch WFA has a facebook page, do have a look.
Western Front Association : Lincoln & North Lincolnshire 
IMAGE: The remains of the Hotel de Ville after the Battle of Arras, 1917.
Sobraon Barracks, Burton Road, Lincoln, LN1 3PY
26 Jun 2017 18:00