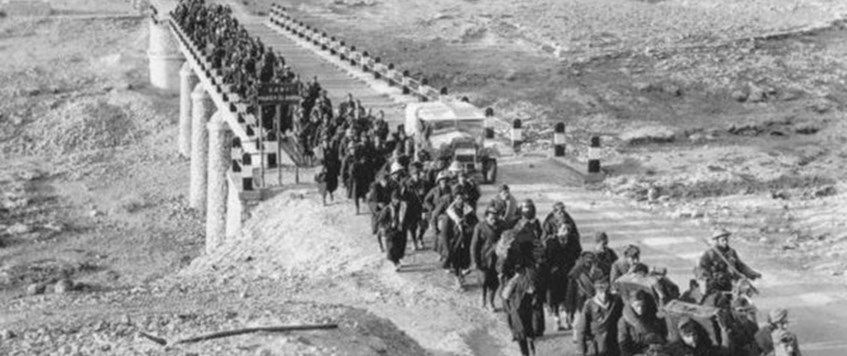 A talk by the Rob Thompson on how the British Army ran and maintained supplies to its men holding the Italian front line in 1917 - 1918.
In true Rob Thompson style this will no doubt be an informative and thought provoking presentation by a well known WW1 expert of logistics.  Having attended several of Rob's talks I can say those attending will not come away disappointed 
The venue, The Sobraon Barracks on Burton Road, Lincoln is the venue for this evening presentation. Doors open at 18.30 with tea, coffee and biscuits awaiting all on your arrival, a well-stocked bar is also available for those wishing to partake in something a little stronger.
The branch asks a modest donation of £4 to help cover its costs along with a raffle where all donations are readily accepted.
So if you have an interest in the Great War 1914/18 and would like to learn more you will be made most welcome by a group of like minded individuals.
The Lincoln branch strives to offer as many different aspects of The Great War as possible and constantly seeks to ensure a broad perspective of the conflict is offered so do please have a look on our "facebook" website for updates.
Western Front Association : Lincoln and North Lincs Branch
Sobraon Barracks, Burton Road, Lincoln, LN1 3PY
15 May 2017 18:00