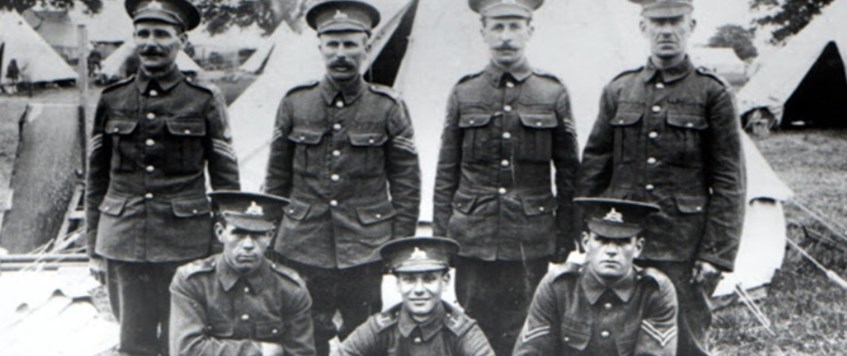 Steve Bramley will give a presentation on the 5th Battalion Lincolnshire Regiment. 
This illustrated talk will summarise the role of a former Territorial Force unit from the North of the county during the first three years of the Great War. Focus will then move on to the events of the final year, which included the famous crossing of the St. Quentin Canal at Bellinglise by the 46th Division. The talk will incorporate throughout the stories of several local men.' 
IMAGE: Regimental Archives Lincolnshire Regiment
G857 Men of the Pickard family, 5th Battalion, Lincolnshire Regiment. Robert Pickard died 26 May 1917; CSM Herbert Pickard, D.C.M., died 4 July 1917; lance corporal Walter Pickard, died 19 March 1918. Courtesy of Steve Bramley.
Sobraon Barracks, Burton Road, Lincoln, LN1 3PY
19 Feb 2018 19:00