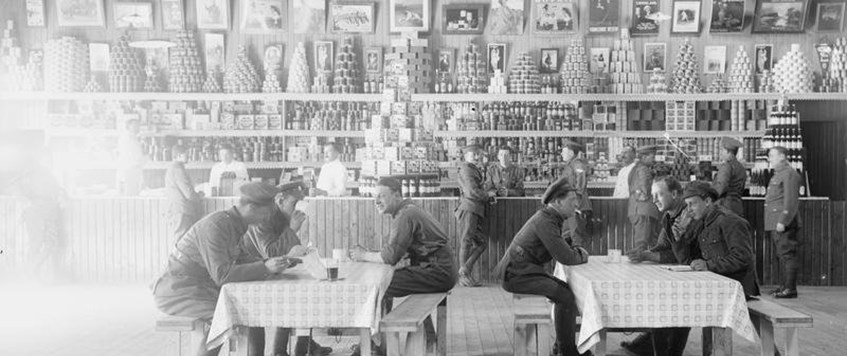 From the cover of Rachel Duffett's book, "The Stomach for Fighting: Food and the Soldiers of the Great War":
Food is critical to military performance, but it's also central to social interaction and fundamental to our sense of identity. The soldiers of the Great War didn't shed their eating preferences with their civilian clothes and the army rations, heavily reliant on bully beef and hardtack biscuit, were frequently found wanting. Nutritional science of the day had only a limited understanding of the role of vitamins and minerals, and the men were often presented with a diet that, shortages and logistics permitting, was high in calories but low in flavour and variety. Just as now, soldiers on active service were linked with home through the lovingly packed food parcels they received; a taste of home in the trenches. This book uses the personal accounts of the men themselves to explore a subject that was central not only to their physical health, but also to their emotional survival.
Dr Rachel Duffett is a social and cultural historian whose main research interest is the impact of war on British society. Her study of First World War soldiers and their rations - The Stomach for Fighting (MUP, 2012) – looks at the emotional and social aspects of eating as well as the logistical and morale factors.
She was joint editor of Food and War in Twentieth Century Europe (Ashgate, 2011) and has published widely in numerous academic journals. She has also contributed to radio, TV programmes, film and podcasts on the First World War.
Image: This is photograph Q639 from the collections of the Imperial War Museum. Q639 IWM
Walthamstow Cricket Tennis & Squash Club, 48a Greenway Ave, London. E17 3QN
21 May 2020 19:30