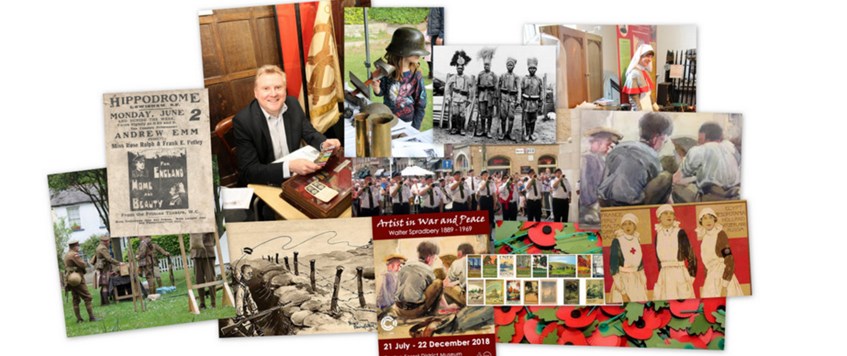 The First World War Day in Walthamstow Village event is the outcome of a partnership between East London Western Front Association, Waltham Forest: Vestry House Museum and St Mary's Church.
This is the second time we have worked together on a the First World War Day in Walthamstow Village
Last year in May 2017, the First World War Day in Walthamstow Village attracted more than 350 visitors. It was the brainchild of Malcolm Doolin, local historian, author and member of the Western Front Association.

 Here are some of the things that we are putting on:
Living History Soldiers from the Nimy Company

Walter Spradbery -

Artist in War and Peace

A taste of the current

Epping Forest District Museum

exhibition.

The event marks the centenerary of the end of the Great War. It explores some of the lesser known parts of the artist's life: his pacifism, work in the RAMC, the musical and the artistic events he held at his home in Buckhurst Hill.  Walter Spadberry is best known for his London Transport poster designs.

Illustrated talks on topics ranging from family history to RAF casualties, the service of African soldiers to the role of cartoonists

School Displays

- contributions from Kelmscott, Lammas, Norlington and Walthamstow School for Girls

Wreath Making

with local artist Emma Scutt, marking the Unremembered of the Labour Corps

Archive and Research Displays - learn about the resources available in

Vestry House

to help you do your own research

Book Stalls - new books by local authors and second hand

Leyton Historical Society

and

Walthamstow Historical Society

- what was our borough like a 100 years ago?

Walthamstow Family History Society - find your WWI family

A

Red Cross

nurse's scrapbook

Home Front Kitchen

- examining many aspects of life at home during wartime

Silver Lining Display – from WW1 to the Welfare State in Waltham Forest

Commonwealth War Graves Commission

- learn about the work the CWGC does looking after cemeteries and graves all over the world (including St Mary's itself)

The Big Ideas Company

- helping to run commemorative projects throughout the centenary of the Great War - find out what's been happening

Gateways to the First World War

Project displays

Theatre in the Great War - a rehearsed reading of

Tommy by the Way

by the East London Branch Players, with Helen Brooks of the Gateways Project

And much more ...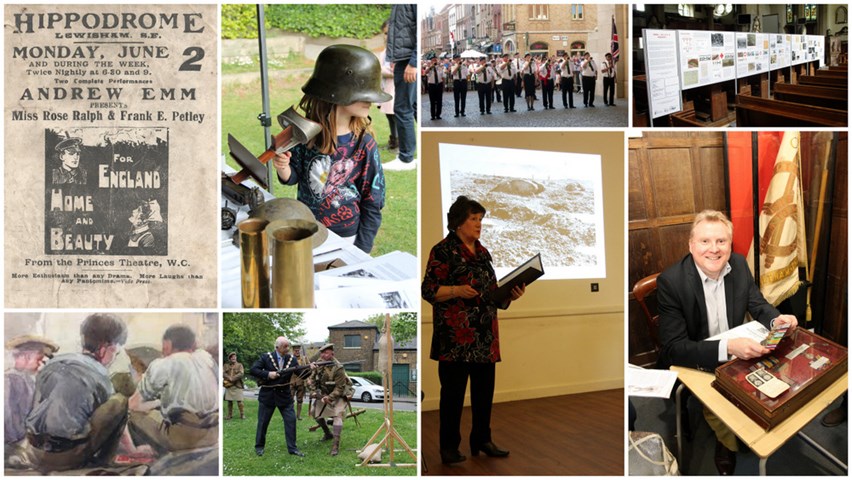 Vestry House Museum and St Mary's Church on Vestry Road, Walthamstow E17 9NH
15 Sep 2018 11:00