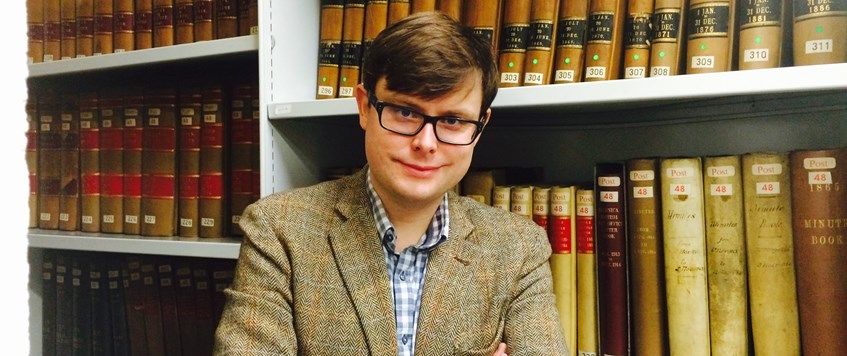 Matt Tantony will be giving a talk on 'The Post Office at War'.
Matt Tantony has held various posts at The Postal Museum in London (formerly The British Postal Museum & Archive) since 2013. He spends his time working with the archives of Royal Mail and the Post Office, which span four hundred years of communications history. The Postal Museum's Archive team supports a very diverse audience of researchers, from family historians and philatelists to TV production companies and academics from around the world.
Recently Matt has catalogued Post Office engineering photographs, branding and design materials, and a large collection of records relating to the activities of the Royal Engineers Postal Section throughout the First and Second World Wars.
Matt studied Classics at Cambridge University, and later obtained his postgraduate qualification in Archive Administration from Aberystwyth University.
An archivist's life is wonderfully varied: he advised on heritage events for a multinational retailer, indexed the case files of thousands of WW2 refugees, and catalogued Latin manuscripts from the reign of Henry VIII by torchlight at the bottom of a salt mine.
Walthamstow Cricket Tennis & Squash Club, 48a Greenway Ave, London. E17 3QN
18 Oct 2018 19:30