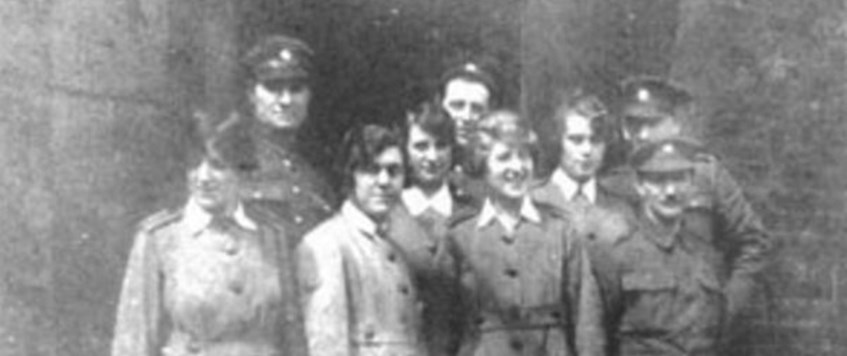 Dr. John Black will be giving a talk about Nellie Hurcomb Palmer and the Army Pay Office. 
A volunteer, she had been the organisational secretary of the NUSS from 1912-1914 and became a lady superintendent at the Regimental Pay Office, Exeter. 
You can read more about John Black's work in his article 'Here Comes the girls! The women volunteers at the Army Pay Office from August to October 1914'.
IMAGE: Photograph taken outside Cambridge Barracks, Woolwich in 1917 showing women clerks working at the Army Pay Office, part of which was situated in the Barracks, along with soldiers of the Army Service Corps.
St Peters Rooms, Ruddington, Notts NG11 6HD
14 Apr 2017 19:30