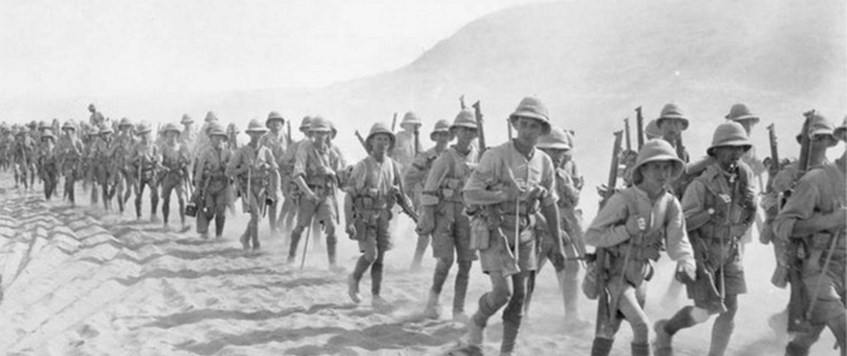 Stuart Hadaway will be giving a talk on Palestine 1917. 
Stuart is the author of 'From Gaza to Jerusalem: The Campaign for Southern Palestine 1917'.  Read more about this book in The History Press. 
Image: The 1/5th Buffs (East Kent Regiment) passing over the Jebel Hamrin, Palestine, December 1917. Imperial War Museum image Q24374. 
The Guide Centre, School Lane, Chalfont St Giles, Bucks HP8 4JJ
15 Jul 2017 14:30