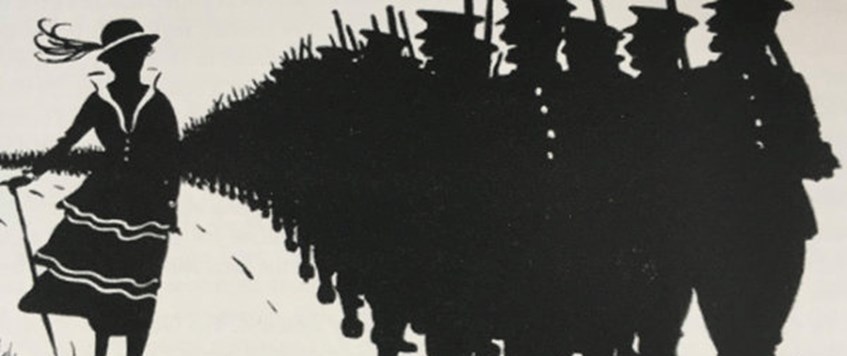 Dr. Bruce Cherry will be giving a presentation on'Sex & Morale on the Western Front'.
He is the author of The Didn't Want To Die Virgins: Sex and Morale in the British Army on the Western Front 1914-18. 
Bruce Cherry has a PhD, a MSc in business strategy, and is a Fellow of the Chartered Institute of Marketing. He has had a career as an international strategic business consulting, returning to his interest in the First World War whenever time permitted.
Bruce has been planning and leading battlefield tours since the late 1980s and continues to guide battlefield tours of the Western and Mediterraneans Fronts. 
His current research interests are mainly focused on the social aspects of the Great War and on the 'business of war'.
You can find out more at ExploringWar.com
IMAGE: 'Eyes Right' from Bruce Cherry's Collection. 
The Guide Centre, School Lane, Chalfont St Giles, Bucks HP8 4JJ
21 Oct 2017 14:30