Welcome to the Preston & Central Lancashire branch of the Western Front Association. 
***MEETINGS FOR MARCH, APRIL, MAY, JUNE & JULY CANCELLED***
***MEETINGS FOR SEPTEMBER, OCTOBER & NOVEMBER SUBJECT TO CHANGE OR CANCELLATION - CHECK BACK REGULARLY***
The Guild Ale House, 56 Lancaster Road, Preston, Lancashire PR1 1DD
The venue is in the centre of town. On the opposite side of the road is Preston Town Hall and a little further up the road is the Guild Hall. There is some on street parking but the bus station and car park are very close and in easy walking distance. The meetings take place in the upstairs room.
We meet here on the fourth Monday of each month - there are no meetings however in August or December.
Meetings, unless otherwise stated, are at 7.30pm for an 8.00pm start.
Our preferred method of communication is always by email due to other work constraints.
WEBSITE - FACEBOOK - TWITTER - FLICKR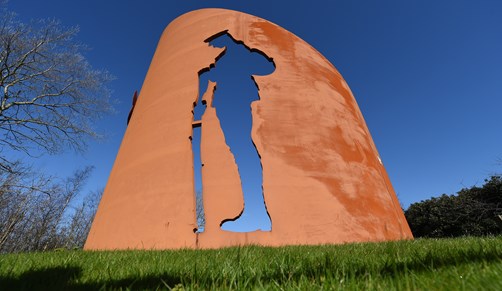 Upcoming Branch Events
See Bulletin, or the Branch Facebook Page or website for forthcoming event details.