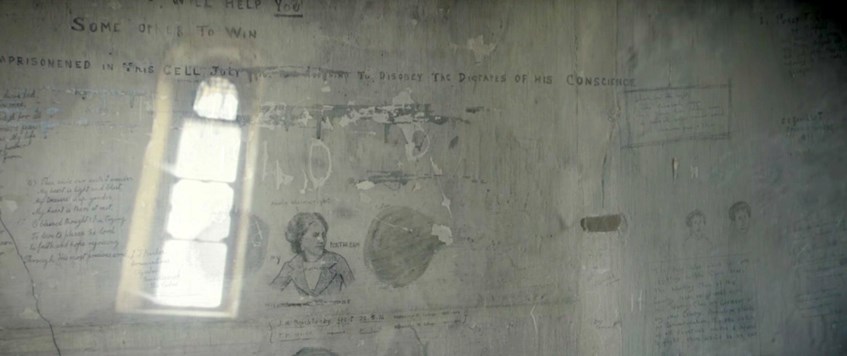 Steve Erskine will be giving a presentation on conscientious objectors.
Steve Erskine is a local historian of some note. He is an assistant curator of the Green Howards Museum.
Richmond Castle was used as a prison for conscientious objectors. Owned by English Heritage the cells are on rare occasions open to the public. The cells contain graffiti on the walls from the First World War. 
IMAGE: Layers of graffiti drawn across the 20th century including what appears to be a First World War battleship, Second World War planes and possibly an early jet plane. Courtesy English Heritage, Richmond Castle. 
Richmondshire Cricket Club, Hurgill Road, Richmond, North Yorkshire
01748 850385
19 Sep 2018 19:00