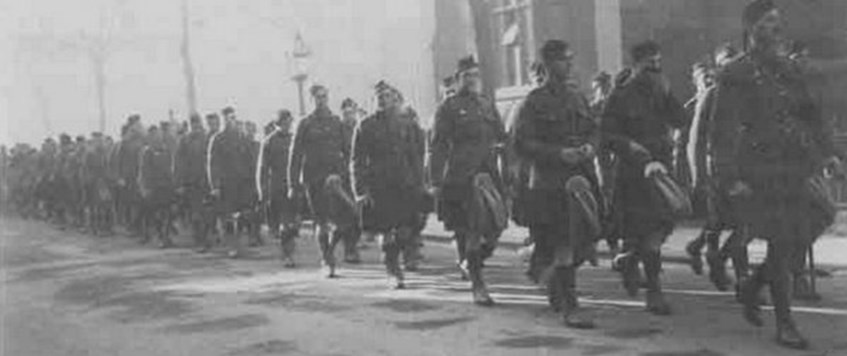 Colin Campbell will be giving a presentation on Lt E A Mackintosh of the 1/5th Seaforth Highlanders. He was born in Brighton in 1893, and died on 21 November 1917 age 24. 
Lieutenant Ewart Alan Mackintosh MC
Images:
Lt E A Mackintosh
5th Seaforth Highlanders march out of Bedford Modern School on their way back from Church Parade. 
Elgin Library, Copper Park, Elgin, IV30 1HS
13 May 2017 14:30