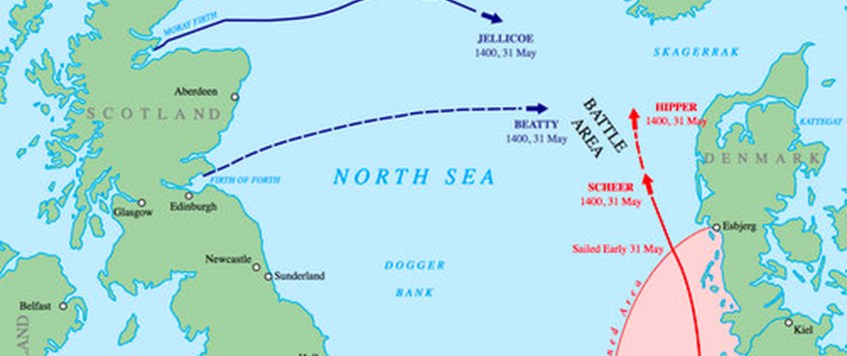 Angus Konstam will be giving a talk about the Battle of Jutland.
We meet in Edinburgh and in Glasgow. In Edinburgh at the Scots Guards Club, 2 Clifton Terrace and in Glasgow at the Worship Room on the ground floor.
Meetings are held on a Sunday at 2.15pm for 2.30pm. 
IMAGE: A map of the Battle of Jutland. Adapted from a work of the Department of History at the United States Military Academy, which is in the public domain. 
Unitarian Church Centre, 72 Berkeley Street, Glasgow, G3 7DS
14 May 2017 14:15