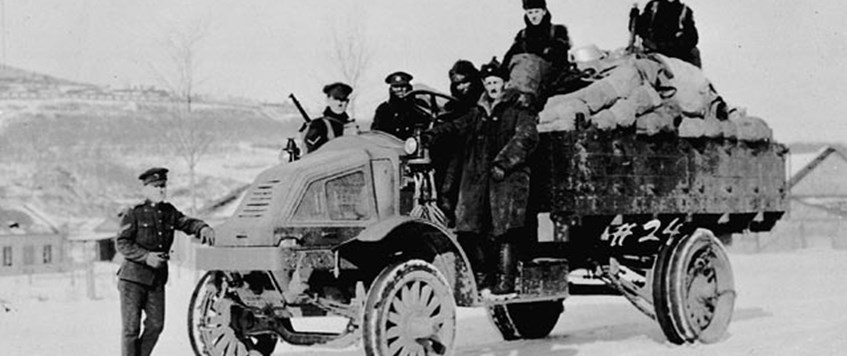 1919 Flash Points 
Mike Shaw will look at some of the conflicts that occurred during 1919, there might have been peace on the Western Front, but the story was very different in the East.
 British Forces were assisting the White Russians in the North of Russia.
There were several little known conflicts including the Poles fighting the Russians to protect there boarder and the Turks versus the Greeks.
WFA members and non members alike are equally welcome, we ask for a modest £4 donation on the door which will entitle  you to a free raffle ticket. 
 There is a small bar, plus tea and coffee.
Photo Courtesy of Russiansinthecef.ca 
Othery Village Hall , Fore Street , Othery TA7 0QS
09 Jan 2019 19:45